Our practice accepts insurance from the following companies.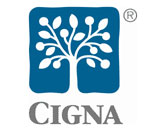 CIGNA
CIGNA offers a variety of dental plans and dental insurance to our patients, including CIGNA Dental Care (DHMO), CIGNA Dental PPO or CIGNA Traditional.

MetLife
MetLife offers our patients a range of competitively priced dental insurance benefits plans for companies of all sizes.

Delta Dental
Delta Dental Plans Association is a not-for-profit organization with some for-profit affiliates as member companies. Through its 39 independent member companies, it offers national dental coverage to our patients - administering programs and reporting systems that provide employees and individuals with quality, cost-effective dental benefits and superior customer service.

HumanaDental
HumanaDental is one of the nation's 10 largest dental insurance carriers offering a dentist network with more than 130,000 dentist locations. Members and their families benefit from negotiated discounts by choosing dentists in its network.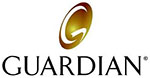 Guardian
With a long history of providing dental benefits, Guardian gives eligible employees choice, empowering them to make the right decisions to improve their oral and overall health.

UnitedHealth Care
Dental insurance is designed to offer you coverage for common dental care issues and to help you budget for dental services at all levels, preventive, basic and major.
Golden Rule Insurance Company has dental insurance plans that are just right for helping you fill out your health care coverage.

DeCare Dental
As a wholly owned subsidiary of Anthem, Inc., the nation's largest health benefits provider, DeCare Dental is one of the fastest growing dental benefit management companies in the United States.
Zoom!® teeth whitening for a bright smile
Paul Dugas, D.D.S. is proud to be a trusted Slidell area Zoom!® teeth whitening dentist. Our patients love the short amount of time the tooth whitening treatment takes as much as they love the results.
You'll be able to relax in our comfortable surroundings. In just about an hour, you'll have a sparkling white smile!
Restorative dentistry to reclaim your natural smile
Slidell area restorative dentistry at Paul E Dugas DDS can produce natural-looking results. If you have a damaged or missing tooth, we can help.
Our highly skilled team will assess your need for a crown, bridge, implant or other procedure to restore or improve your smile. Our goal is to provide quality dental care for your life-long oral health.
Quality, individualized care
You're unique, and you deserve quality, individualized care. Dr. Paul Dugas believes your dental experience should blend the best of the personal and the professional. At Paul E Dugas DDS in the Slidell, Louisiana area, we take the time to get to know you and understand your dental needs. Dr. Dugas and his staff are dedicated to providing you with top-quality dental care designed exclusively for you.
Natural-looking dental crowns
Dr. Paul Dugas, practicing in the Slidell, LA area, can provide you with the highest quality dental crowns available, and restore your smile. Using state-of-the-art materials and cutting-edge techniques, Dr. Dugas can make your smile look healthy and natural again.
Natural looking bridges and dentures
If you're interested in natural-looking bridges and dentures, look no further than Paul Dugas, D.D.S. who practices in the Slidell, Louisiana area. Using modern materials and techniques, Dr. Dugas can achieve the natural look you seek. You will be very pleased with the comfortable, long-lasting results.