Our practice accepts insurance from the following companies.

Aetna
Aetna is a national leader of health and related benefits offering dental insurance to our Sterling patients, as well as health insurance, pharmacy, and life insurance products for individuals, medicare insurance and disability.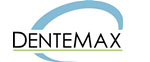 Dentemax
DenteMax is a national, credentialed dental PPO network offering more than 121,000 dentist access points across the country, including dental care in the Sterling area.

UniCare 200 Discount Dental Plan
UniCare individual and family Dental PPO plan provides our Sterling area patients with access to quality care at discounted fees, a wide range of covered dental services, no waiting periods for preventive and diagnostic date, and the freedom to choose any dentist.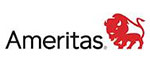 Ameritas Dental
At Ameritas Group, we put our customers first. That's why we're able to provide our Sterling patients and over 4.8 million other people with quality dental, vision and hearing care plans that fit their specific needs.

MetLife
MetLife offers our Sterling area patients a range of competitively priced dental insurance benefits plans for companies of all sizes.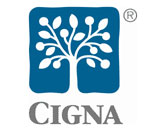 CIGNA
CIGNA offers a variety of dental plans and dental insurance to our Sterling area patients, including CIGNA Dental Care (DHMO), CIGNA Dental PPO or CIGNA Traditional.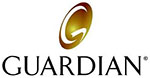 Guardian
With a long history of providing dental benefits, Guardian gives eligible Sterling areas employees choice, empowering them to make the right decisions to improve their oral and overall health.

Delta Dental
Delta Dental Plans Association is a not-for-profit organization with some for-profit affiliates as member companies. Through its 39 independent member companies, it offers national dental coverage to our Sterling dental patients - administering programs and reporting systems that provide employees and individuals with quality, cost-effective dental benefits and superior customer service.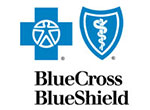 Blue Cross Blue Shield
Blue Cross and Blue Shield companies nationwide provide healthcare benefits to our Sterling dental patients as well as across the country and around the world. With access to the care you need and when you need it - Blue Cross and Blue Shield policy holders can have peace of mind when at home or traveling abroad.

Anthem Blue Cross
Anthem Blue Cross offers dental coverage for Sterling area individuals and families in California, including a PPO plan, and HMO plan and an international emergency dental program.

HumanaDental
HumanaDental is one of the nation's 10 largest dental insurance carriers offering a dentist network with more than 130,000 dentist locations. Sterling area members and their families benefit from negotiated discounts by choosing dentists in its network.
Oral conscious sedation: turn many appointments into one
With oral conscious sedation, Sterling area sedation dentist Gopal Pal, D.D.S. is medically able to attend to your dental needs for a longer period of time. This means you can combine all or many of your dental appointments into one. If you are in need of extensive dental work or multiple treatments are necessary, oral sedation dentistry may be the most efficient and hassle-free option for you to consider.
Credit cards accepted
Most major credit cards are accepted at Pal Dental Group in the Sterling area. Types of cards accepted include Visa, MasterCard, and Discover Card.
Highest infection control standards
Pal Dental Group practices the highest infection control standards to protect our patients and ourselves. In the Sterling, VA area, Dr. Gopal Pal and his staff strictly observe all Occupational Safety and Health Administration (OSHA) guidelines. All instruments are cleaned, disinfected and routinely sterilized as recommended by the American Dental Association and the Centers for Disease Control. Whenever possible, disposable, single-use items are used to ensure your safety.
Relax with sedation dentistry
New and safe sedation dentistry with Sterling area sedation dentist Dr. Gopal Pal means you can have years of dental treatments done quickly while you're lightly sedated, with little or no discomfort. If you've been putting up with discomfort, hiding your smile, or delaying scheduling dental work because you're too busy, your life is about to change. Make a sedation dentistry consultation appointment today with Dr. Pal.
Quality, personalized care
At Pal Dental Group, we offer quality, personalized care. Serving the Sterling, VA area, we're happy to discuss the variety of treatment options available to you. If you're interested in sedation or sleep dentistry options, please schedule an appointment with Gopal Pal, D.D.S., and we can provide you with all the information you need.