Anonymous
Second To None
You know, in a day an age when most businesses just want your money and to send you out the door, Jacksonville Dental Care goes far beyond that call of any service/business. Friendly, Genuine and Professional! They have taken a service that a lot of people dread(I use to) and make it something pleasant! No pain or discomfort, all questions answered before I feel the need to ask. Dr. Jone and his staff can teach the surrounding business many things when it comes to dealing with their clients. From the front office to the sitting chair everything is well informed and in place, this crew never misses a step! I always look forward to my appointment(yes you read that right), I'm never there too long, and the courtesy of the staff is obsolete! Jacksonville Dental Care has given me my smile back, on the inside and out! :)
B. Cox
Dear Dr. Jones and all,
Thank you all for the care and concern you've all shown me since I first showed up here- I'm happy with my smile again, even though you're not done with me yet! Thank you all, enjoy the meal.
M.M.
To Dr. Jones and the staff of Jacksonville Dental Care: I cannot thank you enough for everything that you have done for me. I never expected to be greeted so warmly and seen so quickly. The receptionists and Dental assistants offered expert advice and the means to perform my root canal subsequently saving my tooth and my smile! The level of team work and dedication to my needs was above anything I could have ever imagined from a medical facility. Dr. Jones even called me himself that evening to ensure I was recovering and didn't have any problems. I have and will continue to refer people to your practice as you are a model for all others to follow. I truly felt like a cared about patient rather than a number or a payment. Again thank you so very much for the quality of care you all provided me with.
N.M.
Most people are not pleasantly surprised when they go to a dentist. Jacksonville Dental Care is very friendly and helpful. A very organized office makes for a good experience.
S.W.
As always - Wonderful!! I would HIGHLY recommend Dr. Jones and his entire staff.
D.C.
I'm writing you in regards of our father's amazing change in attitude after he had completed his sessions with you.
Our father has always been a quick jokester type. A very special man. However, once his teeth went bad, it proved detrimental! Not only to his appearance, but he lost his flare, the part of him that was always lovable and impossible to ignore. He began refusing to go on outing with friends, refused to go back South for family reunions, and refused to smile. Now that he has undergone this transformation, his old self has returned, but more outgoing than before. Now he holds his head high, cracks jokes and SMILES. He is even planning to return to the South to visit his family this year. Thank you so much, for your time, effort, care and support! You gave us back our father!
J.E.
Dr. Jones and staff cater to cowards! Initially I could not attend a dental appointment without just driving in the parking lot and leaving I was so scared due to previous dentists and poor treatment. Dr. Jones and his treatment plans, methods and experience makes it possible for me now to attend on my own, sometimes without medication while I am in the chair. His staff are the best in the area. The results are worth every penny spent. You cannot put a price on oral health or the example you set for your own children regarding care. Dawn, Robin, Carmen, Jessica, Casey, Chantal, Chris, Kim, Jaime -- they all have been so good to me that I insist my entire family be seen by this team. I prefer this office over numerous office on the eastern seaboard I have visited because they place value on the quality of the dental care they deliver over the quantity of people they can bring in on a given day. I am not rushed or pushed in or out. Time is spent with me if needed. I highly recommend this office to anyone who is scared to go to the dentist, has ever had a traumatic dental experience, or prefers to have the ultimate dental experience with the most excellent results possible.
J. D.
To the wonderful ladies at Dr. Jones office:
I just wanted to thank each and everyone of you for doing a terrific job. I have never met more caring, friendly, and honest people before in my life. You take care of my hyper daughter while I am getting worked on. I recommend Dr. Jones office to everybody I know. Thank you again for making my dental experiences a great one! Thank you.
L. G.
Dr. Jones, Dawn and Staff,
I just wanted you to know how much you are appreciated. You helped me many years ago and again two weeks ago. Professionals that have the compassion and hearts that you do are rare. So thank you for making two difficult situations bearable. You are the greatest and thanks from Jake! Thanks so much!
N. I.
Experiences at the Jacksonville Dental Care
Uh-oh! Broke a filling! The problem was the third time that the filling had chipped from the same tooth. Due to so many horrendous dental visits as a child, teen, and young woman, I had not had a checkup in over 16 years. Now there was no choice.
Dr. Jones was recommended to me, because I had decided there would be no dental visits without sedation. I drove straight to his office. It was just about closing time. A nice lady asked if she could help me. (She had to have sensed my anxiety.) She said they could see me in 4 days. I said if they could see me first thing in the morning, I would take off work. They scheduled me for 8:30am the next day.
Boy, was I a wreck! The first person to call me in was the lady who x-rays. She used the circular machine. Within 45 seconds, I could see my entire mouth on the computer screen. Then she took me into her exam room and took pictures with a miniature digital camera, which immediately came up on the computer screen. She enlarged each one as we discussed all the problems that had developed through the years. The dentist came in, checked out what the computer had shown, and named in number code to the assistant what he would do with each tooth.
They scheduled me for two visits, a week apart, one to repair the top teeth, one to fix the bottom teeth. The visits lasted 6 hours and were very similar to each other. You don't eat or drink anything 12 hours before your appointment. An hour before your appointment you take a little blue pill and will need a ride to the dentist. I have yet to wait in the waiting room. When you arrive you are escorted directly to the chair (Temper Pedic no less!) and are covered with blankets. By now you are actually sleeping but can hear what is going on. I received numerous shots to numb, but felt no sting. I know Dr. Jones drilled for a very long time, but you have no conception of how long. After about 4 hours the nurse asked if I needed to use the restroom. I didn't, but wanted to stretch my legs. The nurse escorts you, as you are still really out of it. (The second time I asked for more medication. They gladly gave me more.) The nurse stays in the room the entire time. She monitors blood pressure and assists Dr. Jones. While I was in the chair, the onlays and cap were made in the lab. Each time before I left I had a completely new top and bottom mouth full of teeth.
During the fourth visit the hygienist spend approximately four hours removing the peritonitis and scraping the stains off the teeth. I was sedated and did not feel her working under the gums or sandblasting the teeth. Probably the most noticeable of the post-visit discomforts are the swollen gums and soreness from the shots. However, for the first time in over four years I could chew on both sides of my mouth. Today is my final visit- teeth cleaning. Sedation was offered to me. I opted for the nitrous instead so I could work half a day.
These visits were not cheap. There's a payment plan with many options. The best part of this entire experience is the staff. Never in any medical atmosphere have I been treated so positively, friendly, and overall concern for my anxieties and welfare.
If you are considering sedation therapy, or even if you do not have anxieties toward dentists, Dr. Jones' clinic is the place I recommend (and have) to many people.
E. K.
Dr. Jones and Staff,
I just wanted to express my gratitude and appreciation to all at the clinic who helped me out and made each visit more enjoyable and easier. You are all so nice and you all truly care about your patients! I hope Dr. Jones knows what kind of priceless staff he has and that you all are truly the greatest!!
Thank you all for your support and care!
B.L.M.
Dear Dr. Jones,
It was now been about three months since I had the pleasure of being in your "chair". I wanted to take the time and thank you and your amazing staff for my "restoration". I should have done it sooner.
Sir, I am in no pain or discomfort. If there weren't mirrors around here, I'd swear nothing was done. I have a few trace memories of your remarkable staff taking care of me, but besides that, everything is a mystery. I just hope I wasn't to much of a jerk, I do have a bad temper. I hope your staff isn't too mad.
The thing that impressed me about your office was teamwork. Everybody was working together. Thanks to you and your team, I have gained 15 pounds. Don't take it the wrong way; I use to enjoy food before my dental problems. Now, since my procedure, rib- eyes, chicken, ribs, ham, and seafood aren't long for this world. Being able to bite into an apple was something I missed. Smiling, without the stares, is a welcomed relief.
The work accomplished by you and your team is mind-boggling. I wouldn't even venture a guess as to where I'd be right now if I had not visited your office.
Please Sir, if you would, extend my heart-felt thanks to your staff of dedicated, caring, professionals; Dawn, Kim, Tami, Ashleigh, Jessica, Robyn, Chris, Jaime, and Chrissy. You have a great team around you. Believe it or not, I look forward to my next visit. That's the first time in 47 years that I've said that!
C. F. & G. F.
Dr. Jones,
You are a brilliant dentist, but even better, a perfect judge of character for selecting the best team possible! God has blessed your office with amazing, caring staff. May you always keep the flawless, perfect bedside manner and genuine concern for people rather than money.
Thank you, not for doing "your job", but for every extra you did for me. I have never felt such a genuine concern from other professionals in the field of medical care. And of course, Thank you for my new smile.
With everlasting regard.
E. R.
Dear Dr. Jones, Dawn and Staff,
I wanted to bring in a basket last Christmas for all of you, but the office was closed. My gratitude is just as strong 7 months later, though! I couldn't move from Jacksonville without telling you all how much I appreciate the excellent dental care you provided, but also the caring manner you each possess on a daily basis.
Thank you for asking about my son, Adam, as he was going through cancer treatment and offering to pray for him. Your compassion and concern were an added unexpected every time. It was a comfort to know my dental situation was getting sorted out and fixed properly. I am committed to maintaining all of your good work, Dr. Jones.
It is so rare to find a team like yours, and I just want to acknowledge how awesome and inspiring you all are. Keep up the good work Dr. Jones. May God bless you all with every good thing in the months and years to come!
Fondly
M. N.
Dear Dr. Jones and Staff,
I had my root canal done on the 18th, I'm sure you remember. I just wanted to thank you all for everything you did to make me feel comfortable. Because of you, I no longer have fear of getting any dental work done (as long as it's at your office). You all are so friendly.
I also want to thank you for letting my husband stay in the room during the procedure. I've never heard of anyone doing that, but it was very nice of you. One more thing, it was very thoughtful of you to call afterwards to see how I was doing.
Thank you so much for everything!
I'll see you all again on August 8th.
Sincerely,
M. N.
P.S. I'm going to refer you to anyone that needs a dentist.
P. L. V.
Dear Dr. Jones and Staff,
I want to thank you all for being so kind to my children and myself. I've never had a better experience at any other dentist. I appreciate you all not making me feel embarrassed when I about passed out. Thank you for helping me. Taking care of my babies was the most important. They were as happy if not happier with you all as they would have been with me. It's a wonderful thing if you can keep my son happy. He hasn't been away from me very often. So you all are amazing and I wanted to thank you. I wanted to thank you also for making me feel like a friend instead of a patient. I wish there was some way I could get to know you all. Everybody, thank you so much
Hopefully your friend,
L.G.W.
I would like to extend my deepest and greatest thanks for such an outstanding job Dr. Jones did on my tooth yesterday. At first I was very apprehensive on how my appointment was going to go; I've never had a very good dental experience, and I must admit that yesterday's appointment was the only enjoyable experience I've ever had at the dentist office. I was expecting to have excruciating pain afterwards, but to my surprise there was none. I didn't even have to take the slightest pain medicine, because there was NO PAIN!!! I didn't even think that is was possible.
Having stated the above, I would also like to extend a personal thanks to Dr. Jones himself. Never in my entire life have I had a dentist literally call me, on his own personal time from his home at that, to check up on me. In fact I've never had any dentist call me after my appointment to check up on me. Due to this exceptionally great job of going out of his way to ensure that his patient was taking care of, I offer you my thanks.
Last, but not least, I would also like to extend my thanks to the hard working women at the Jacksonville Dental Care office. You were all very friendly and did a wonderful job of making me feel welcome. You didn't try to pressure me into getting something was un-necessary, but rather helped me get with I did need. It's always a great experience to have people get to the point and not try to give the extras that aren't called for. If I didn't have such a superb job done on my tooth, I would still come back simply due to the courtesy that I received during my visits there. Thank you all very much for doing what you do!
Sincerely,
Our practice accepts insurance from the following companies.

Aetna
Aetna is a national leader of health and related benefits offering dental insurance to our Camp Lejeune patients, as well as health insurance, pharmacy, and life insurance products for individuals, medicare insurance and disability.

GE Health Choice
GE Health Choice offers dental care options to eligible Camp Lejeune-area employees that help meet the cost of diagnostic and preventive coverage, fillings, crowns and inlays, dentures and fixed bridges, as well as root canals, gum treatment, and orthodontia.

MetLife
MetLife offers our Camp Lejeune area patients a range of competitively priced dental insurance benefits plans for companies of all sizes.

Delta Dental
Delta Dental Plans Association is a not-for-profit organization with some for-profit affiliates as member companies. Through its 39 independent member companies, it offers national dental coverage to our Camp Lejeune dental patients - administering programs and reporting systems that provide employees and individuals with quality, cost-effective dental benefits and superior customer service.

Anthem Blue Cross
Anthem Blue Cross offers dental coverage for Camp Lejeune area individuals and families in California, including a PPO plan, and HMO plan and an international emergency dental program.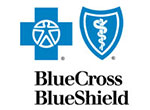 Blue Cross Blue Shield
Blue Cross and Blue Shield companies nationwide provide healthcare benefits to our Camp Lejeune dental patients as well as across the country and around the world. With access to the care you need and when you need it - Blue Cross and Blue Shield policy holders can have peace of mind when at home or traveling abroad.

HumanaDental
HumanaDental is one of the nation's 10 largest dental insurance carriers offering a dentist network with more than 130,000 dentist locations. Camp Lejeune area members and their families benefit from negotiated discounts by choosing dentists in its network.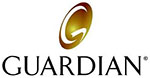 Guardian
With a long history of providing dental benefits, Guardian gives eligible Camp Lejeune areas employees choice, empowering them to make the right decisions to improve their oral and overall health.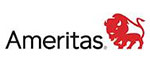 Ameritas Dental
At Ameritas Group, we put our customers first. That's why we're able to provide our Camp Lejeune patients and over 4.8 million other people with quality dental, vision and hearing care plans that fit their specific needs.
Natural-looking dental implants
Jacksonville Dental Care is a trusted Camp Lejeune area dental implants practice providing natural-looking, comfortable tooth replacement. We make it our mission to use a gentle touch during the process.
We hold ourselves to the highest standards to replace missing teeth and provide you with natural-looking results. Our goal is to restore your confidence and your bright, healthy smile.
NTI-tss plus to relieve migraines
Jacksonville Dental Care is a trusted Camp Lejeune area NTI-tss plus provider. Our highly-trained team fit you with a custom bite guard designed to relieve headaches and migraines caused by jaw clenching during sleep.
Each person is unique. Our experienced team will provide you with the individualized care you deserve for your situation.
Dentures that look great and last
If you're looking for dentures that look great and last, look no further than Jacksonville Dental Care located in the Camp Lejeune, NC area. Emmett Jones, D.D.S. will assess your needs and fit you with durable, comfortable, natural-looking dentures - at a price you can afford.
Gum disease treatment for oral health
If you need gum disease treatment, Camp Lejeune area gum disease dentist, Dr. Jones offers extensive experience. Unhealthy gums can be a risk factor for more serious health problems if not treated promptly.
Our professional team will assess your situation and create a personalized treatment plan. We're committed to your life-long healthy gums and teeth.
Sleep apnea treatment options
At Jacksonville Dental Care we offer a range of treatment options for sleep apnea. If snoring or obstructed breathing is a problem, call Dr. Jones today to learn how we can help you breathe easier.
Left untreated, sleep apnea can cause serious health problems, so contact us now to schedule an examination.