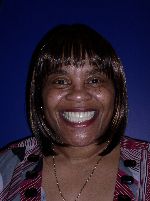 2008 Smile Makeover Winner - Tracie Pitts
"Everything that you have done for me is appreciated more than you will ever know; this was a desire of my heart, and God blessed me through your willingness to give back to the community. The work that you all have done; the time, energy, and money you all put into giving me the smile of my dream amazes me. It is very rare to find companies who dedicate much time to helping others, who treat people with the kindness I have received form you. I pray that God continues to bless each of you and that your business continues to prosper. Thank you!"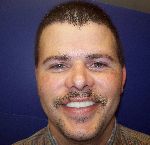 2008 Smile Makeover Winner - Michael Sheets
2008 Smile Makeover Winner - Michael Sheets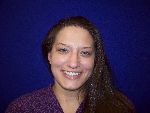 2009 Smile Makeover Winner - Lori Jones
God bless Gentle Dental for changing my life and my smile. I am no longer embarrassed to smile and I now have confidence in myself that I never had before.
Lori Jones
Smile Makeover Winner 2009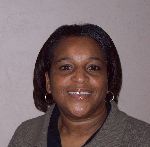 2009 Smile Makeover Winner - Tammy Schaefer
Thanks for helping me smile again! I can continue my ministry without being ashamed to smile when I sing! I love the doctor and his staff for the blessings they have given me.
Tammy Schaefer
Smile Makeover Winner 2009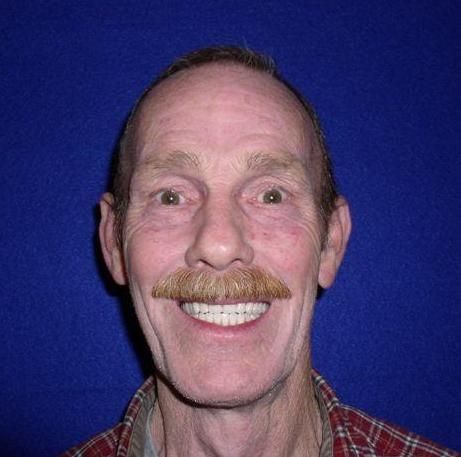 2009 Smile Makeover Winner - Donald Eichelman
I want to thank each and everyone that made me feel so much better about myself and a special thanks to the Doctor for a smile that will last a lifetime. Many, many thanks and God bless.
Donald Eichelman
Smile Makeover Winner 2009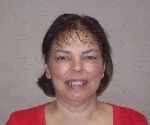 Kim Crabb
Gentle Dental is the greatest for any and all your dental work.
While growing up and even into my adult life, I always got a nervous stomach before an upcoming dental appointment even as minor as a cleaning. I usually cancelled two to three times before actually going.
In 2006, I needed to see a dentist for a painful problem. I heard a radio ad and made the call. I discussed with them my fears of the dental chair, and they explained how they handle such patients. The patient's comfort is a #1 goal at Gentle Dental. The complete staff is wonderful from the doctor to the office assistants. Now I go to all my appointments when schduled with ease. THANK YOU.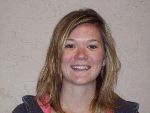 Stephanie Sutherland
It may sound strange, but the dentist and amazing staff at Gentle Dental have changed my life. After a horrible experience as a child involving needles, Dr. Wehner and ladies in the office were understading and overwhelmingly patient and kind. Because they went the extra mile (or two) it took to work through my fears, I now leave the office feeling proud of myself and confident. Anyone who is afraid to go to the dentist or has slight reservations about their experience should come to Gentle Dental confident that they will received the same respect, patience and understanding.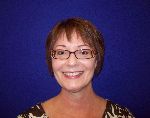 Laura Bottorff
My husband and I have gone to Dr. Wehner for eight years and feel blessed to have him as our dentist. When they advertise as the Gentle Dental that is exactly what service they bring to their patients.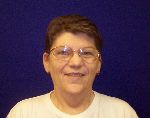 Sherry Harris
I started coming to Gentle Dental in December 2007, and I have had nothing but good things to say about their care and great staff. Dr. Brent Wehner is one of the best dentists I have been to in my 50 years of yearly dental visits. I highly recommend them to everyone who wants to have major restorative dental work.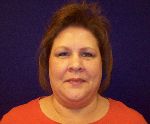 Cheri Finley
Gentle Dental Care has made my experiences with them very enjoyable. The staff are very caring and personable. They always go that extra mile for their customers. All the dental work that I have had done by them has been very good and they are gentle with you. I highly recommend that everyone visit their office, you will be more than pleased with the care they give you.
Valerie Watkins
No one likes to go to the dentist. But since you have to do it, pick somewhere you can be comfortable! At Gentle Dental, they are nice, quick and very gentle. Thanks everyone!
Tammy Sanders
Gentle Dental's staff took fantastic care of me and my son. We were so comfortable, and they did excellent work on our teeth. We definitely had a "Gentle Dental" experience. Thank you so much!
Oneida Clifton
I have to say that Gentle Dental Care is the best care I have ever had. No problems of any kind have ever happened that wasn't corrected quickly. I brought in a lot of problems, but left with none. No other for me. Thanks!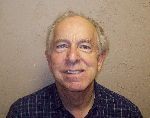 Steven Pollard
I am very pleased with my new teeth (one implant and three caps). This is the straight, even smile I never had, that I always wanted. Many thanks to the concerned and caring dentists and staff at Gentle Dental Care.
Cindy Jennings
Everyone was amazing. They did a fantastic job and it didn't even hurt. First time ever to the dentist that it hasn't.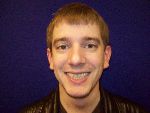 Chase Henslee
The staff at Gentle Dental Care were very thorough, and my teeth were fixed with no discomfort at all.
Cindy Waltrip
I am very satisfied with the high level of care I received at Gentle Dental. The staff has been so kind and has always made me feel calm and relaxed. I appreciate the caring attitude from both the dentist. I feel very confident in the quality of work they have done on my teeth. Everyone here is just great!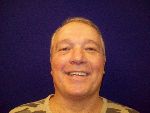 Ricky Ross
I am very pleased with the care I get at the Gentle Dental. The professional staff care about my health as well as my personal comfort. I appreciate their concern.
Donald McCallum
After seven years with my front tooth missing, this was long needed. I found the dentist and staff at Gentle Dental to be accomodating to me, striving to meet my schedule. Deep cleaning also and it didn't hurt. Gentle Dental is not part of my insurance network and I still use them.
Brenda Derrington
Dr. Wehner and his staff are wonderful people. They care about you. When they say Gentle Dental I promise you they are gentle and caring.
Janet Taylor
I want to tell anyone who is interested in getting dental implants that I am so thankful I had two dental implants done three years ago. It has restored my ability to chew food on the right side and I couldn't be more satisfied. I am so glad I did it and can assure you it is worth both the time and money. I have had them nearly three years now and have never had any problem with them. I would recommend implants to anyone who needs them.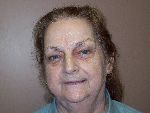 Darlene Titus
I can't begin to tell you how much I appreciate the doctor and his staff. I have my smile back and my self confidence. Being a service trainer at Super One, my job is training new checkers and greeting all my customers. Now I can do it with a big open friendly smile. Thank you, thank you!
Our practice accepts insurance from the following companies.

Aetna
Aetna is a national leader of health and related benefits offering dental insurance to our patients, as well as health insurance, pharmacy, and life insurance products for individuals, medicare insurance and disability.

Preferred Network Access
The Preferred Network Access by CIGNA plan offers dental insurance that includes orthodontia, over 93,000 participating provider listings, no health restructions, no predetermination of benefits required, and no referral required to see a specialist.

MetLife
MetLife offers our patients a range of competitively priced dental insurance benefits plans for companies of all sizes.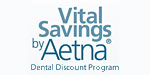 Vital Savings by Aetna Dental Discount Program
Our dental patients can choose from more than 86,000 available dental practices locations nationwide, through one of the country's largest dental discount networks - the Aetna Dental Access Network. Plus, a nationwide network of pharmacies, including CVS and Rite Aid.

Delta Dental
Delta Dental Plans Association is a not-for-profit organization with some for-profit affiliates as member companies. Through its 39 independent member companies, it offers national dental coverage to our patients - administering programs and reporting systems that provide employees and individuals with quality, cost-effective dental benefits and superior customer service.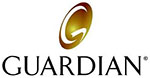 Guardian
With a long history of providing dental benefits, Guardian gives eligible employees choice, empowering them to make the right decisions to improve their oral and overall health.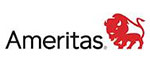 Ameritas Dental
At Ameritas Group, we put our customers first. That's why we're able to provide our patients and over 4.8 million other people with quality dental, vision and hearing care plans that fit their specific needs.
Dental insurance accepted and filed for you
At Gentle Dental Care, we accept several types of dental insurance. With the proper information, Dr. Wehner and his staff will be happy to file your insurance claim for you. We strive to make the insurance paperwork process as simple and streamlined as possible. You are only personally responsible for the co-pay or deductible amount.
Relax with sedation dentistry
New and safe sedation dentistry with Greenville area sedation dentist Dr. Brent Wehner means you can have years of dental treatments done quickly while you're lightly sedated, with little or no discomfort. If you've been putting up with discomfort, hiding your smile, or delaying scheduling dental work because you're too busy, your life is about to change. Make a sedation dentistry consultation appointment today with Dr. Wehner.
Nutritional counseling for overall health
Dental health and nutrition are closely linked, and Greenville area dentist Dr. Brent Wehner pays attention to your food habits and can provide nutritional counseling to improve your overall health. At Gentle Dental Care we believe that your diet plays an integral role in your optimal health, and we'll be happy to share the knowledge and information you need to lead you down a healthy path.
Non-surgical treatment for bleeding gums
If you are looking for non-surgical treatment for bleeding gums, Greenville area gingivitis dentist Dr. Brent Wehner is here to help. There are many effective, non-invasive procedures available at Gentle Dental Care to restore healthy gums. Please call us today to schedule an appointment.
Comfortable, clear Invisalign® braces
Greenville area Invisalign® dentist Brent Wehner, D.D.S. is happy to provide your new clear braces. At Gentle Dental Care, we want you to have the straight teeth and beautiful smile you desire.
We're happy to assess your needs create your individual treatment plan for braces. You may be able to have your new Invisalign® aligners sooner than you think!